Hello Subscriber!
In front of you is the Mars Society Netherlands' newsletter for October. Last month we finally signed the declaration of the foundation for the Mars Society Netherlands. We are now an official institution.
These will be exciting months for Mars' enthousiasts. As reported in last month's newsletter, mr. Elon Musk presented new details about SpaceX's Starship Mk1, a ship that will be able to fly people to the red planet. In the coming months SpaceX will be doing some real fly-tests with the Starship. 
Next weekend will also be the weekend of ESA's open day at ESTEC in Noordwijk. When you go there have a good look around if you spot anybody in a t-shirt with our logo. It might be one of us!
Discussion Meeting
The Mars Society Netherlands is organizing a discussion meeting on the colonization of Mars. Considering the rapid technological advancements in space fare and plans to settle the red planet within the coming decade, we think it's crucial that we talk about the ethical consequences of these plans. As a participant of this meeting you'll be invited to give your opinion about different aspects of colonizing Mars. For example: How should this project for humanity be financed? Is it acceptable to let children be born on Mars? The answers of the group will be the starting point for an interesting discussion... Subscibe for this free event by sending an email to info@marssociety.space. The meeting will be held on November 20th 2019 from 8 PM to 10 PM in the Copernicus Observatory, Tetterodeweg 27 in Overveen. The language will be Dutch. We're looking forward to meeting you!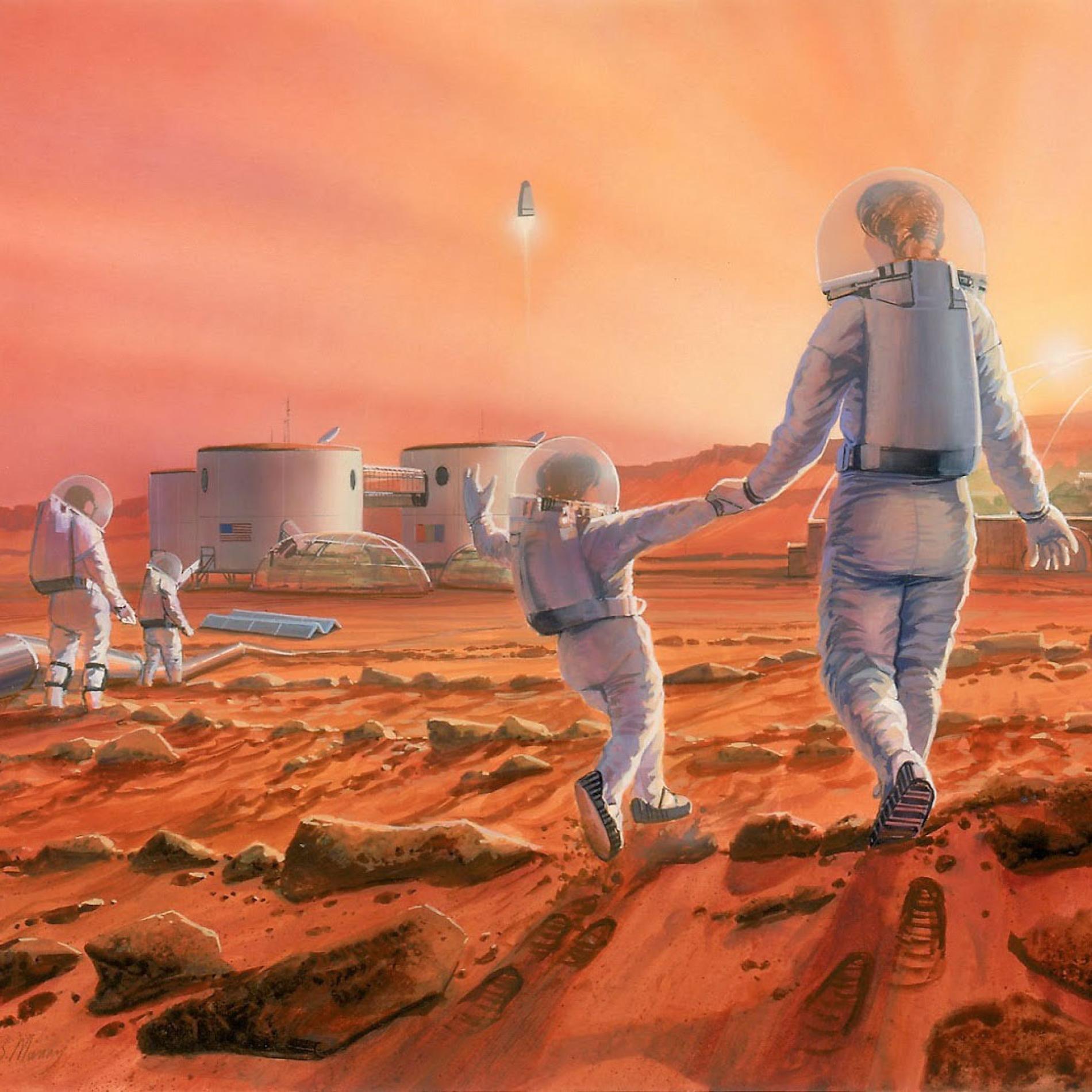 Recommended: One way ticket to Mars
The exhibiton One way ticket to Mars lets the visitor experience different aspects of a journey to and a stay on Mars. From September 21st 2019 until January 12th 2020 in Kunsthal KAdE in Amersfoort.
The Mars Society Netherlands is going to organize an excursion to this exhibition in December. More information will follow in the next newsletter.
Further News:
Food for Mars and moon

After a to long absence, finally a new experiment started. Charlotte is investigating the long term radiation effects on plants grown on Mars soil simulant. Since Martian radiation levels are high all kind of safety measures are in place...

Contaminating Mars With Microbes

A controversial new paper argues that we should infect Mars — with Earthly microorganisms.

From clouds to Craters

This beautiful view from ESA's Mars Express stretches from the bright, cloud-covered north pole of Mars to the contrasting hues of the northern hemisphere and the cratered terrain in the south.
Marssociety Netherlands